IoT Connect:
Managed Connectivity Services
Telenor's Managed Connectivity Services enable enterprises and the public sector to connect, operate and monitor their connected devices.
Seamlessly Connect Your IoT Devices Worldwide with IoT Connect
With IoT Connect you get access to a local mobile network or to more than 500 networks across the world with only one point of contact. IoT Connect is available in different versions, ranging from more basic versions suitable for connecting just a few devices, to customized managed connectivity solutions with all the tools and dedicated IoT expert support needed to connect millions of devices.
Managed Connectivity - Roam the World with One Solution
Wherever your products go, our Managed Connectivity services provide you access to the best quality cellular connection based on availability and the needs of your use case. Our Global IoT SIM cards can be pre-integrated to simplify your rollout, installation and lifecycle management. The SIM cards allows the solution to be standardized, no matter where the product will be sold or used. The advantage this offers is that you have one single point of contact for support and monitoring, one contract, one consolidated invoice, one API, one roadmap – for all countries.
Using our extensive global roaming network, your devices will automatically select the best locally available network technology, providing you the best value for your use cases. We take care of all the agreements with local operators so you don't have to. In countries that currently have restrictions for the use of global SIM cards, we offer seamless access solutions (including eUICC technology) together with our established local operator partners.
By integrating local and global access enterprises can develop and deliver international IoT solutions without having to handle multiple suppliers or different technical solutions in any part of the world.
With Our Managed Connectivity Services You Can:
Gartner and Peer Insights™ are trademarks of Gartner, Inc. and/or its affiliates. All rights reserved. Gartner Peer Insights content consists of the opinions of individual end users based on their own experiences, and should not be construed as statements of fact, nor do they represent the views of Gartner or its affiliates. Gartner does not endorse any vendor, product or service depicted in this content nor makes any warranties, expressed or implied, with respect to this content, about its accuracy or completeness, including any warranties of merchantability or fitness for a particular purpose.
IoT Test SIM Cards – IoT Testing Made Easy
Are you developing a connected solution? Do you already have a hardware and an idea? We provide IoT Test SIMs with global IoT connectivity – try it for free.
Telenor manages over 20 million connected things in more than 190 countries.
This map shows active units
connected by Telenor over 48 hours.
Our Managed Connectivity services give you access to robust global networks which use licensed radio spectrum, free of disturbances and congestion from competing networks. Depending on your needs, you can have the highest speed LTE or Low Power Wide Area (LPWA) networks allowing you to maximise the battery life of your devices and increase coverage to enable many more IoT cases.
Security by Design
Telenor IoT and all our solutions and services are compliant with the latest requirements of GDPR and ISO 27001, ensuring that your data is protected, and your organization meets the latest legal regulations. We utilize the expertise of Telenor Group's large security and architecture team to provide security by design.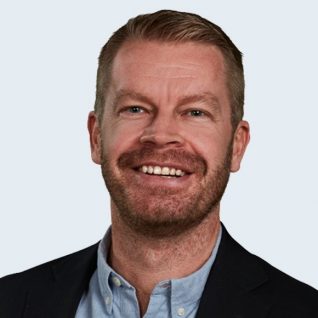 Managed Connectivity allows you to conquer the complexity of IoT, we can help you simplify the production, rollout and management of your connected devices.
Tommy OttossonHead of Product Management at Telenor Connexion
Explore More Features and Capabilities of IoT Connect
Connectivity
Management
The IoT platform that simplifies IoT deployments
Roaming
for IoT
Multi-operator mobile network access
Global
IoT Connectivity
Supports all cellular connectivity technologies
IoT
SIM Cards
IoT SIMs optimized for performance and versatility
Analytics
Tools
Understand data points specific to your needs
Security
in IoT
Robust infrastructure to ensure maximum security
Experience unparalleled customer service and 24/7 support with Telenor IoT's global presence and industry expertise, empowering your business on every step of your IoT journey.
The power of Telenor's global network is backed up with personal and proactive 24/7 monitoring and support from our dedicated team of specialists.
For two decades, we have helped leading companies succeed with pioneering IoT solutions. Learn more about their strategies, and how you can succeed with connected products.
Get the Full Details: Download Our Product Description
IoT Connect Product Description (PDF)
Detailed description of our IoT Connect offering.
Don't miss out on the opportunity to join our network of satisfied customers. Contact us today to learn how we can meet your IoT connectivity needs.
74% of customers choose us for unbeatable performance compared to other IoT connectivity suppliers.
82% of our customers are very satisfied with the service from us - and you will be too.